Explore What We Learned at the 8th Clinical Quality Oversight Forum
Veristat's Senior Director of Corporate Compliance attended the 8th Clinical Quality Oversight Forum, an annual conference which took place 10-13 October 2017 in Philadelphia, PA.
"The theme of the conference was focused heavily on industry preparedness for the implementation of the revision of ICH GCP E6 R2, and the underlying themes and opportunities this presents Sponsors and service providers alike to take a fresh look at their Clinical Quality Management Systems (CQMS), embracing and implementing a 'risk-based' approach, and discussing interpretations of this and its impact on all aspects of clinical trials."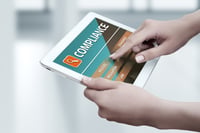 Patient safety and data integrity were the focal points of all
discussions and presentations, and many presentations /panels offered engaging discussions using interactive technology to capture live questions and poll the live audience, which was a unique and insightful view into current thinking and practices among the attendees.
Two pre-conference workshops of particular interest to Veristat were the sessions on Aligning to ICH E6 R2 and Creating a Quality Culture. Both topics are timely, relevant and a primary daily focus for Veristat's corporate compliance team.
Day 1 Highlights
The highlight of Day 1 was a lively panel sessions in which the keynote speakers discussed factors associated with Driving a Quality Culture, along with the associated challenges and opinions about the landscape within an organization that exemplifies a true quality culture. Attendees were encouraged to participate in a live poll, the outcome of which concluded that to drive a quality culture, leadership and communication were pivotal to ensure a successful outcome.
Many of the topics used the themes of the conference to discuss approaches and challenges associated with implementation of ICH GCP R2, and how this impacts vendor qualification and oversight, as well as how risk strategies can be integrated into the processes associated with maintaining patient safety and data integrity during the conduct of clinical trials.
Day 1 concluded with facilitated roundtable discussions on a range of topics, including Approaches to Vendor Qualification, which Veristat attended.
Day 2 Highlights
Day 2 focused on inspection-readiness and effective issue identification and escalation, and how, as an industry we can work together to achieve inspection-readiness as a state, rather than a process. There was a sharing of inspection-readiness best practices and challenges, and discussions around how this can be effectively managed by the Sponsor with contributing vendors.
There was a real atmosphere of open communication and collaboration throughout the conference, as well as a sharing of best practices and practical tools, such as the TransCelerate Conceptual Framework for a CQMS to help sponsors and vendors design a customized CQMS for their specific needs. TransCelerate was set up in 2012 with the aim of encouraging collaboration across the global biopharmaceutical research and development community to identify, prioritize, design and facilitate implementation of solutions designed to drive the efficient, effective and high-quality delivery of new medicines. There are various initiatives underway, including the tool they have created to assess and improve a CQMS to align with new industry standards.
Conclusion
In summary, the conference really captured the essence of the changes that our industry is undergoing in the current climate, with an emphasis on collaboration, communication, risk-based thinking, and ensuring the safety of the patient and integrity of the data is at the heart of everything we do to advance medicines and therapies.
About the Author: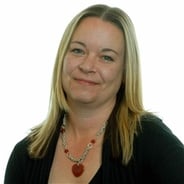 Gillian Birnie,
Senior Director of Corporate Compliance, Veristat
Gillian joined Veristat in early 2017 and has global oversight for all aspects of the Veristat Quality Management System. She has just over 20 years of experience working at CROs providing quality assurance, corporate compliance and training of all clinical trial processes and systems with the primary goal of maintaining a quality culture.
Read Our eTMF Blog
To learn more about Veristat's commitment to quality and corporate compliance, read our latest blog post which discusses the implementation of our new electronic Trial Master File (eTMF) system.