An Interview with Dr. Deepen Patel, Vice President of Medical Affairs at Veristat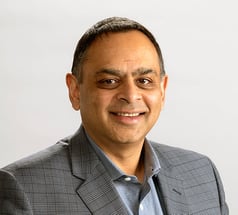 "The clinical study feasibility process should start at the very beginning from the RFP stage. The key to clinical study feasibility is ensuring that there is a strong review of the study, and whether it can be conducted in a timely manner with appropriate site selection."
-Dr Deepen Patel, VP Medical Affairs, Veristat
How does the site feasibility study process work at Veristat?
Our process starts from the RFP stage. We usually send a feasibility questionnaire to the site prior to the study award, to get an in-depth assessment of feasibility at the RFP stage. We might also have a peer-to-peer conversation with the site, so we can present critical information to the sponsor even at that early stage. We discuss with our internal clinical operations team, as well as with the sponsor, the number of sites needed, the geographic distribution of the study, length of recruitment, and so on. There must be a strong review of the study from the start.
What also sets us apart is that our feasibility team is comprised of medical personnel, so they are able to have detailed medical conversations, with the sponsor and the sites, to get that early impression on feasibility.
---

---
How do you navigate site selection, particularly when a sponsor already has strong preferences or has identified potential sites for the study?
Having a partnership approach with the sponsor is key, and that has to occur early on in the process. We have a frank discussion with the sponsor, and if we feel that the site they have chosen is not appropriate, we say so.
What other strengths do you bring to a sponsor?
We assist with protocol development, bringing our medical and operational experience to help them with that. It is really important to balance not only the sponsor's objectives, but to also ensure the study is manageable from a site perspective, and easy for patients to participate.
Many CROs do not have a strong medical and operational experience at the site level. Some studies or protocols are quite strong scientifically, with many study objectives that are important for the sponsor, but they do not work well at the site level. The site may not be able to conduct all those procedures. Or patients may not want to participate in a very complicated study. That leads to problems with patient recruitment, one of the biggest factors in study delay and cost. We must make sure that what works at the site level also works at the study level.
What are the biggest mistakes that even the most experienced sponsors sometimes make, when it comes to study feasibility?
The biggest mistake is not selecting the appropriate site. That has an impact all the way to patient recruitment, timelines and cost. They must look at the site very carefully, to ensure it can provide the resources, the principal investigator (PI) attention that is needed to conduct the study, and always have patient recruitment at the forefront of their mind when they see patients in their clinics.
CROs must have a hands-on approach when checking different sites. They need to speak with the PIs and coordinators to filter the feasibility questionnaire answers very carefully. What patient numbers do the sites predict? What resources can they put into the study? Are they conducting other studies that might compete with the present study?
What trends will impact study feasibility? How could sponsors prepare?
One of the trends in medicine in general is the ability to use video teleconferencing. We need to bring that to clinical research as well. Teleconferencing or telemedicine can be used to speak to patients, to get their consent and even to conduct some study visits, which can all help get more patients interested. That helps study feasibility in general, getting more patients to take part and also more sites interested in conducting the study.
---
About the Author: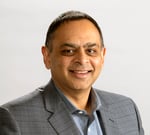 Deepen Patel, MD, CCFP,
Vice President, Medical Affairs at Veristat
Dr. Patel has over 23 years of experience in family practice, clinical research, and general corporate administration. With more than 16 years of clinical trial experience, Dr. Patel brings expertise from being an investigator in over 650 Phase 1-4 clinical trials and is a medical monitor and advisor in several studies in many therapeutic fields. Dr. Patel is one of the world leaders in respiratory and allergy research, with numerous publications related to this work. Prior to Veristat, Dr. Patel was the Senior Medical Director and principal investigator at an early and late phase CRO as well as a part-time family physician, with experience in hospital and emergency department patient care.
Education Summary
Doctor of Medicine, Dalhousie University, School of Medicine
Postgraduate Clinical Training, Dalhousie University, School of Medicine
---