Are your risk-management strategies for clinical trials E6 (R2) Compliant? Learn how to be sure.
Join Veristat at the upcoming Evolution Summit on November 18-20, 2019 at the Fairmont Copley Plaza in Boston, MA. Attend the master class to learn about this very common concern in clinical research today.
---
Master Class Logistics
Title: How are You Managing E6(R2) Compliance as it Relates to Risk? A Guide to Selecting and Presenting Key Risk Indicators (KRIs) to Ensure R2 Compliance
Date: November 19, 2019
Time: 8:45-9:30 AM
---
Master Class Key Learning Points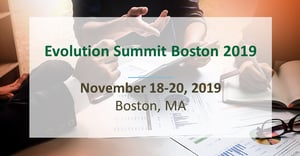 As of December 2016, the International Council for Harmonisation (ICH) adopted the revised E6 guideline, entitled "Integrated Addendum to Good Clinical Practice (GCP)." The new regulations within E6(R2) require the Sponsor to manage their study using a risk-based approach.

Risks must now be identified and monitored in advance. Documentation is required proving risks were monitored and includes any outcomes or actions around the monitoring. This is all seen by an FDA monitor. Complying is more important than ever now that the FDA is beginning to send out Form 483 during audits to Sponsors that do not follow this regulation.

In this program, we discuss:
Our approach to both remote-based and risk-based monitoring

How we employ the OPRA tool to conduct risk-based monitoring under the E6(R2) guidelines of ICH GCP


Specific recommendations around identification and selection of appropriate KRI's
About The Master Class Leader: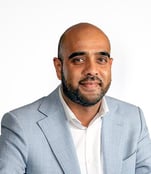 Shaheen Limbada
Executive VP of Global Operations, Veristat


Shaheen Limbada oversees patient recruitment, site engagement, site monitoring and site management teams. With over 20 years of experience running clinical trials, he excels in the areas of organizational development and execution, patient recruitment and retention, clinical study conduct and governance and drug safety monitoring. He joined Veristat through the recent acquisition of Topstone Research, a Canadian-based CRO that he co-founded and held the position of managing director. Prior to Topstone, he worked in clinical operations, project management and leadership roles at various clinical research organizations (CROs) and pharmaceutical firms including Leo Pharma, Cetero Research and AstraZeneca.
Connect with Veristat To Learn More
Attend the masterclass at the Evolution Summit. Or, to schedule a meeting with Veristat, fill out the form on the right hand side of this page.
---
Explore Key Related Services