An Interview with Dunya Botetzayas, RN, Senior Director of Clinical Monitoring at Veristat
"Risk-based monitoring is meant to improve patient safety and data integrity risks in clinical studies. When sponsors and CROs leverage available technologies and develop a risk-based monitoring plan upfront, it can lead to efficiencies for site personnel and CRAs. However, this changes the role of CRAs in clinical research."
-Dunya Botetzayas, Senior Director, Clinical Monitoring at Veristat
How is risk-based monitoring impacting study sites?
Risk-based monitoring should have a positive effect on a study site. When sponsors and CROs leverage available technologies and develop a risk-based monitoring plan upfront, it leads to less data collection for site personnel and less on-site data monitoring by CRAs. CRAs can focus on other activities, such as the quality and performance of the site, ensuring patients were enrolled according to protocol criteria, evaluating consents, reviewing drug accountability, and ensuring adverse events are identified and reported promptly. With centralized monitoring increasing and on-site monitoring becoming less frequent, sites are reporting some frustrations. Clinical trials without efficient data collection technologies will continue to rely on the sites to scan pages and pages of documents so that CRAs can monitor remotely. This is not the intent of risk-based monitoring. For risk-based monitoring to work for sites, the trial must be designed to collect and analyze the data more reflectively and efficiently.
How is the role of the CRA changing? How do you envision the role in five to ten years from now?
The role of the CRA is evolving. CRAs currently focus on reviewing the source data rather than looking at critical study risks, and identifying ethics and safety measures. In risk-based monitoring, the CRA's ability to evaluate the overall performance of the site really comes into play. Instead of focusing on documents that do not have a significant impact on the trial, such as an outdated lab license, they should be looking at adverse events and consent. Many CROs, like Veristat, have created a new Site Manager role to take over these administrative functions of CRAs. This allows CRAs to focus on critical outcomes and not just project scope.
Additionally, Site Managers become the day-to-day support system for the sites, while CRAs are traveling or implementing risk mitigation measures.
Over the next few years, CRAs will need to think and perform more like auditors and relationship managers. CRAs will always play a critical role in clinical trials, but they will acquire an increasing focus on identifying and mitigating risks.
What training is required of CRAs to ensure clinical trial quality?
Years ago, CRAs were medically trained personnel, such as physicians and nurses, with in-depth knowledge of the diseases being studied. The industry and hiring practices of CRAs has changed. There is a shortage of physicians and nurses with in-depth expertise in every disease or novel therapeutic modality being studied today. Therefore, sponsors and CROs today must pair medical experts knowledgeable in the study's disease state to mentor and train the CRAs. These medical experts ensure that the CRA understands the protocol, the data being collected, the compound's mechanism of action, possible side effects, and pathology outcome ranges. CRAs need to have a strong understanding of the disease itself or else they will not know if the data they are reviewing makes sense or is accurate.
How does the industry need to change to incorporate risk-based monitoring approaches successfully?
Timelines are becoming more aggressive, budgets tighter, headcounts smaller yet the demand for running safer, more complex, and faster trials is increasing. A risk-based monitoring approach can shorten overall timelines and reinforce the FDA's goal of improving patient safety and mitigating data integrity risks. However, to accomplish this, sponsors and CROs must leverage available technologies and develop a risk-based monitoring plan upfront. This requires more up-front planning – which increases study start-up time and cost.
A shift in mindset by sponsors, CROs, and sites is required to embrace risk-based approaches. It is true that risk-mitigation planning takes longer and costs more at the beginning. However, the efficiencies realized down the line with less monitoring time and costs, and the assurance of improved patient safety and clinical data integrity, make this evolution worthwhile.


---
About the Author: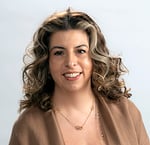 Dunya Botetzayas, RN
Senior Director of Clinical Monitoring, Veristat
Dunya develops and implements monitoring and risk-mitigation plans for sponsors whether they are running a single trial or multiple trial clinical programs. She also oversees the growth and operations of the clinical site monitoring team at Veristat. Dunya began her career in clinical research nearly 25 years ago and has experience with clinical trial monitoring having worked at both investigator sites and CRO/clinical outsourcing vendors. She has extensive experience running first-in-human and bioequivalence/bioavailability BE/BA programs with particular focus on abuse liability, drug/drug interactions (DDI) and alcohol interaction. Additionally, she has worked on Phase 2-4 programs in respiratory (Asthma, COPD,IPF), allergy, endocrinology, dermatology and gastrointestinal disorders.
---