With the holiday season in full swing, it's hard not to reflect on this past year and realize how thankful Veristat is to play such an instrumental role in the world of clinical research.
Every day, we are continually motivated to guide our clients as they navigate the challenges in their clinical development projects. Why? Because, there is nothing more special than seeing the real-life results of our work.
In 2017 alone, four novel therapies that Veristat worked on received regulatory approval by the FDA. Just these four approvals have had a profound impact to the patients who now have life-extending or even life-saving therapies that were not been available to them before.
At Veristat, we feel so fortunate to be a part of bringing medical innovations to the patients who need them so badly.
Let's Continue to Make A Difference This Holiday Season By Funding Research Breakthroughs to Beat Rare Cancers!
In this season of giving, Veristat has decided to #jointhebattle by donating and raising money to fund rare cancer research, instead of sending our employees, clients and clinical research partners holiday cards. Specifically, we have committed to donating and raising $35,000 for Cycle for Survival, one of the many organizations that we support each year.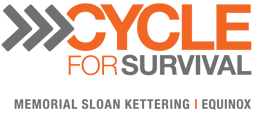 Cycle for Survival is the national movement to beat rare cancers. About half of all cancer patients are fighting a rare cancer -- with limited or no treatment options available. Cycle for Survival raises money to support rare cancer research .
Why We Support Cycle for Survival & The Movement to Beat Rare Cancers?
100%
of every dollar raised funds pioneering research led by Memorial Sloan Kettering, the world's oldest and largest private cancer center.
$144M
has been raised by Cycle for Survival since 2007 to beat rare cancers.
100+
clinical trials, research studies, and major research initiatives have been funded by Cycle for Survival.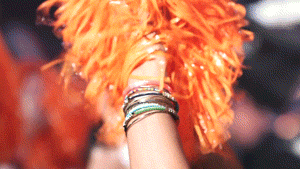 So far, 25 Breakthroughs Have Been Funded By Cycle for Survival!
Within six months of every Cycle for Survival event, donations are given to support bold research initiatives—empowering scientists and doctors to make lifesaving discoveries and advance trailblazing innovations that will help patients everywhere. In 2017, Cycle for Survival raised $34 million—which has funded the researchers and physicians who are making a lasting impact.
Read about the many scientific breakthrough projects that have been funded by Cycle for Survival so far.
Donate Now! So far, Veristat is just over halfway to our fundraising goal and we want to overachieve this goal. Join the battle by helping us raise money for rare cancer research!
---
Making A Difference In Our Local Communities This Holiday Season!
If you missed our last blog post, learn how our employees rallied together to support local charities by donating holiday gifts and essential items to survivors of abuse or violence and families who need a little extra help this season! Read more.