Cell and gene therapy (C&GT) products are beginning to deliver on their long-hoped-for promise. CAR-T technology has proven to be a powerful new weapon in cancer treatment, and FDA approval of Luxturna in 2017 demonstrated the potential of gene therapies to be used outside of oncology. As both cause and consequence of this success, development and clinical trial activity in these product classes is accelerating. There are over 1,200 active clinical trials in regenerative medicine and advanced cell/gene therapies in 2021, up from 700 in mid-2019.
As the field expands, what lessons have we learned to improve the efficiency of development for these products? What pitfalls can be avoided? As you initiate cell and gene therapy studies, here are some of our key takeaways that may help.
Place patient safety first
The history of the C&GT field is marred by clinical studies that went disastrously wrong. The field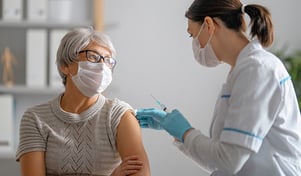 has learned painful lessons from these missteps. Thorough pre-clinical safety evaluations, cautious clinical trial design, careful evaluation and classification of adverse events are fundamental considerations to ensure patient safety, satisfy regulatory expectations, and advance development.
Risk is an inherent part of new drug development, so we encourage sponsors to work closely with their chosen CRO to incorporate appropriate safety measures, including dose escalation protocols, study stopping rules, and safety monitoring, into their trial design to ensure the particular risks of C&GT products are properly managed and balanced with the potential benefits.
Establish good communications with regulatory authorities
Sponsors are sometimes reluctant to open a dialog with the US FDA, EU EMA and other regulatory authorities, perhaps fearing the imposition of new requirements, but in our experience, avoiding regulatory conversations is rarely a productive approach. These regulatory authorities are the gatekeepers, so ultimately their expectations will have to be met, and the only question is whether you will learn about those expectations early or late in the development process. More importantly, the regulators have an advantage in being exposed to non-public data from a diverse array of programs. Regulators will often use insights from that knowledge to guide programs away from pitfalls that could delay or even doom development. We encourage our clients to utilize the FDA INTERACT program, EMA Scientific Advice meetings, and other opportunities to engage in discussion directly with the regulators frequently during the development program.
The importance of an experienced, integrated team
Clear communication is a critical success factor in any endeavor but can be particularly emphasized in C&GT development. Modest changes in the manufacturing process can have a significant effect on everything from regulatory submissions to clinical trial design to operational logistics. Consequently, it is important to have a cross-disciplinary team of experts who work well together to navigate the ups and downs of development. That said, outsourcing remains an essential element of biotech development, as it is extremely difficult, if not impossible, for startup companies to hire subject matter experts who can cover all of the disciplines. Engaging the right full-service CRO as a partner, if they have the experience in the C&GT space to cover your gaps, can be a great way to bridge from early development through pivotal trials.
Learn More