4 min read
Planning the Way Forward in Neurodegenerative Disease Studies
Clinical trials involving gene therapies for the treatment of Central Nervous System (CNS) indications are some of the more complex in the field of gene and cell therapy (G&CT) development. During the lockdown, the Food and Drug Administration (FDA) released specific draft guidance titled, Human Gene Therapy for Neurodegenerative Diseases (ND). This guidance provides recommendations for Sponsors who are developing human gene therapy (GT) products for neurodegenerative diseases, which affect adult and pediatric patients.
Neurodegenerative diseases like Alzheimer's, Huntington's, and Parkinson's represent a heterogeneous group of disorders, characterized by progressive degeneration of the structure and function of the central nervous system or peripheral nervous system. These diseases vary in etiology, prevalence, diagnosis, and management, and include genetic as well as age-related diseases.
The FDA guidance focuses on considerations for product development, preclinical testing, and clinical trial design. The guidance also discusses marketing approval pathways for investigational gene therapy products. Communicating early with regulatory agencies like the FDA and EMA is particularly advantageous in ND. Several areas to consider when preparing for agency interactions are outlined below.
Product Development Considerations
Chemistry, Manufacturing, and Control (CMC)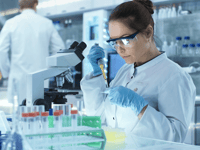 The general CMC considerations for product manufacturing, testing and release of GT products for neurodegenerative diseases are the same as those established for other GT products described here: https://www.fda.gov/vaccines-blood-biologics/biologics-guidances/cellular-gene-therapy-guidances
However, some aspects surrounding GT products for neurodegenerative diseases such as challenges associated with the route of administration, volume of product that can be administered, the delivery device, and the study population size may involve additional CMC considerations.
Device Delivery Needs
A further complication is added when a device is required to deliver the investigational (medicinal) product. It may be possible to incorporate established surgical techniques like stereotactic administration. In other cases, devices may need to be developed in order to deliver the gene therapy. In either case, compatibility of the product with the delivery device will need to be demonstrated prior to initiating Phase 1 safety studies. The delivery device, product concentration (tested over the planned dose-range), drug product, formulation, final infusion volume, duration and rate of infusion, and temperature should be the same for both the device compatibility studies and for the clinical trial.
Pre-clinical
Preclinical in vitro and in vivo proof-of-concept (POC) studies to establish feasibility are required to support the scientific rationale for administration of the investigational GT product in a clinical trial. Some competent authorities require Good Laboratory Practice (GLP) studies to be performed in an OECD member country.
When planning preclinical assessments, considerations should include:
Biodistribution studies to assess where the compound/vector is traveling in the organism, persistence and clearance of the vector, and possibly the expressed transgene product

Suitable animal models of neurodegenerative disorders are required to be selected and agreed upon with the appropriate regulatory agency. These models are often developed in rat or mouse strains (e.g., transgenic or knockout models) to generate the required POC data.

Toxicology studies for an investigational GT product should incorporate elements of the planned clinical trial (e.g., dose range, planned Route of Administration, dosing schedule, and evaluation endpoints).

Toxicology programs for a GT product may need to include a larger animal model (e.g., pigs or non-human primates) due to differences in neuroanatomy between rodents and humans.
Clinical Trials
The fundamental considerations for clinical development programs of GT products for neurodegenerative diseases are similar to those considerations for other biological products as detailed in relevant guidance documents.
There are, however, specific considerations for neurodegenerative diseases gene therapy clinical programs, including:
Study Design
All subjects in trials of GT products for neurodegenerative diseases should receive the best standard of care. Therefore, randomized trials with a placebo-only arm may not be appropriate. When a previously approved treatment is available, an add-on design should be considered. In some circumstances, alternatives such as the use of historical data as a control or synthetic control arms may be appropriate. It should be noted, however, that the FDA generally discourages use of external historical controls and prefers a concurrent comparator group.
Study Population
Eligibility testing: For clinical trials of GT products providing gene replacement, genetic diagnosis is required to identify potential clinical trial participants. Generally, for gene therapy trials, first in human rather than healthy volunteer studies are most appropriate.
Dose Selection
In early-phase trials of GT products, dose-ranging study designs may be required. The initial dose and dose regimen will be determined by the preclinical studies and/or available clinical information. Consideration of safety and efficacy are important, especially as it is possible for patients to raise antibodies to the vector.
Safety Considerations
Immune responses to GT products could potentially damage the tissues transduced by viral vectors carrying a therapeutic transgene. Therefore, immunoassays measuring cellular and humoral immune responses to both the vector and the transgene-encoded protein may be required. Immunosuppressant drugs could be used, but potential clinical sequelae, such as side effects associated with these therapies, need to be considered.
Study Endpoints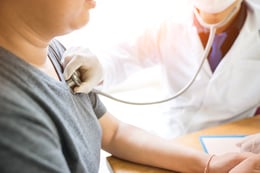 With CNS therapies, endpoints for neurodegenerative diseases often lack hard clinical measurements. The use of biomarkers and potential surrogate endpoints are common in these studies. Where rating scales are used, variation is likely to confound the outcome of the clinical trial. Strategies can be utilized to reduce variations. Veristat has pioneered the use of the central site model in gene therapy trials to improve consistency by reducing the number of sites involved. Adequate training of personnel— particularly raters and monitors, inclusion of appropriate controls, masked assessment of study endpoints, and use of well-defined standardized assessment systems all support improved data quality.
Patient Experience
The involvement of patients and their representatives has been moving to the forefront with FDA, European Medicines Agency (EMA), and the Medicines and Healthcare Products Regulatory Agency (MHRA) all announcing patient-centric initiatives. With CNS gene therapy, the benefits of these strategies are even more relevant. Pilot phase for CHMP early contact with patient / consumer organisations (europa.eu)
Veristat has a wealth of experience in G&CT use within complex situations including those encountered with neurodegenerative diseases. Our capabilities span the entire G&CT product development life cycle: from project management, logistics, clinical monitoring, monitoring, and safety to medical monitoring, medical, and regulatory affairs.
Key Takeaways:
Clinical trials involving GT in the treatment of neurodegenerative diseases are even more complex than usual for Cell and Gene Therapy Trials

Sponsors need to explore a wide range of study endpoints in early phase trials and to use clinically meaningful endpoints that directly measure a clinical benefit, or surrogate endpoints reasonably likely to predict a clinical benefit, in pivotal trials.

Veristat has the experience, which started with the first Gene therapy to be approved in Europe, to efficiently bring GT for neurodegenerative diseases to market.
Learn More

Driving CNS and Neurology Treatments to Approval: https://www.veristat.com/therapeutic-expertise/neurology
Your Partner of Choice for Cell and gene Therapies: https://www.veristat.com/cro-cell-gene
Watch the Webinar: Roadmap to Market for Cell and Gene Therapies: https://www.veristat.com/library/webinar-roadmap-to-market-cell-and-gene-therapies
Read the Case Study: Full-Service Support for A Gene Therapy Trial: https://www.veristat.com/library/full-service-support-for-a-gene-therapy-trial