FDA Guidance On Clinical Trial Conduct During COVID-19 Pandemic - 18 March 2020
---

FDA has issued a draft guidance document intended for industry as well as clinical trial investigators and Institutional Review Boards/Independent Ethics Committees (IRBs/IECs) entitled FDA Guidance on Conduct of Clinical Trials of Medical Products during COVID-19 Pandemic.
In this guidance, the Agency recognizes the potential impact of COVID-19 on the conduct of clinical trials currently running or intended to begin, and provides general considerations to assist sponsors in assuring the safety of clinical trial participants, maintaining compliance with good clinical practice (GCP), and minimizing risks to trial integrity during the COVID-19 pandemic.
The Agency discusses scenarios where the protocol-specified trial assessments may be disrupted and suggests measures that could be taken to maintain the integrity of study data.
Remote assessment options for trial participants - One example is trial participants who are no longer able to come to the investigational site to receive study treatment or attend a visit with the investigator due to quarantine or sickness. FDA suggests that sponsors who encounter these issues review alternative assessment options (e.g., phone contact, virtual visit, alternative location, etc.) and determine whether these options are both suitable for their trial and ensure the safety of the trial participants.
Implementing additional safety monitoring for trial participants who can no longer access investigational sites and, in some cases, must withdraw from an active investigational treatment is also discussed by the Agency.
Halting recruitment or withdrawal of participants - FDA recognizes that for some trials may result in the halting of recruitment or withdrawal of participants. The Agency also reiterates the long-standing GCP principle that deviations from a study protocol may be made without prospective IRB approval if such deviations are necessary to minimize or eliminate immediate hazards or to protect the life and well-being of research participant, including limiting exposure to COVID-19. In the case that trial drug can no longer be administered at a study site, FDA recommends consulting the Agency review divisions regarding alternative delivery of investigational product.
Dealing with missing patient data - This guidance document stresses the importance of thorough and accurate documentation of missing patient data on protocol-specific assessments as a result of COVID-19 concerns. Any changes in study conduct should also be specifically documented. If these changes result in a need to change the data management and/or the statistical analysis plans for the study data, the Agency recommends consultation with the appropriate FDA review divisions.

Reporting COVID-19 effects -

FDA also briefly describes how to report COVID-19-related effects in the trial within the clinical study report (CSR). Contingency measures implemented based on COVID-19 control measures should be reported and the CSR should include a separate listing of all study participants who were affected by COVID-19-related study disruption. This listing should also include descriptions of how the trial participation was changed for each listed participant. Analysis of the impact of these changes and measures on study endpoints should also be discussed.
Although the FDA stresses that sponsors should do everything they can to minimize impacts on trial integrity, it is clear that changes to the conduct of clinical trials based on the COVID-19 pandemic may be required and that consultation with the Agency on these issues is encouraged.
The full guidance document can be read here: https://www.fda.gov/regulatory-information/search-fda-guidance-documents/fda-guidance-conduct-clinical-trials-medical-products-during-covid-19-pandemic
---
Meet the Author: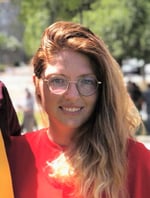 Ellen Truitt
Regulatory Affairs Specialist
Veristat
---
More COVID-19 Resources: