FDA UPDATES - For Sponsors with Products Intended to Treat Indications Other than COVID-19
In this unique time, with many health authorities, governments and pharmaceutical companies focused on the global pandemic and how to prevent, diagnose and treat COVID-19, it is important to remember the number of therapies currently in development or already approved for the multitude of other diseases affecting people worldwide. FDA has issued several press releases and guidance that affect Sponsors running or planning clinical studies, those planning marketing applications and those with products already on the market. We summarize here valuable information that is important for drug and biologic companies to be aware of as they continue to try to make these therapies available to patients.
27 March 2020- Guidance for Industry – Notifying FDA of a Permanent Discontinuance or Interruption in Manufacturing Under Section 506C of the FD&C Act
This guidance discusses the requirements for applicants and manufacturers to notify FDA of a permanent discontinuance in the manufacture of certain products or an interruption in the manufacture that is likely to lead to a meaningful disruption in supply of that product. It also provides additional recommendations and procedures to follow to ensure FDA has the information needed to prevent or mitigate shortages. The guidance will remain in effect for the duration of the public health emergency.
22 March 2020 – Coronavirus (COVID-19) Update: FDA provides update on patient access to certain REMS drugs during COVID-19 public health emergency
FDA is communicating to sponsors and prescribers that they are providing additional flexibility in terms of handling REMS requirements. "FDA recognizes that during the COVID-19 public health emergency, completion of REMS-required laboratory testing or imaging studies may be difficult because patients may need to avoid public places and patients suspected of having COVID-19 may be self-isolating and/or subject to quarantine." Health care providers and prescribers are being asked to use their judgement regarding REMS requirements for laboratory testing or imaging during this time, and to communicate with their patients regarding these judgements, including the risks associated.
19 March 2020 – Postmarketing Adverse Event Reporting for Medical Products and Dietary Supplements During a Pandemic – FDA Guidance for Industry
For Sponsors with products that are already on the market, FDA acknowledges that workforces will be reduced during the current pandemic. This guidance discusses FDA's intended approach to enforcement of adverse event reporting requirements during a pandemic. FDA has revised the final guidance for industry entitled "Postmarketing Adverse Event Reporting for Medical Products and Dietary Supplements During an Influenza Pandemic", which was finalized in 2012, to become applicable to any pandemic. FDA states in this guidance that "normal adverse event reporting processes should be maintained to the maximum extent possible"
19 March 2020 – Updated Instructions for Submitting Lot Release Samples and Protocols for CBER-regulated Products During the COVID-19 Pandemic
The Center for Biologics Evaluation and Research intends to pause certain lot release activities and will not be receiving biological product samples or protocols in physical form. CBER's Office of Compliance and Biologics Quality (OCBQ) has provided manufacturers with logistical information to assist with continuation of the lot release process during this period.
18 March 2020 – FDA Guidance on Conduct of Clinical Trials of Medical Products during COVID-19 Pandemic
In recognition of the difficulties of running clinical trials during the COVID-19 pandemic, FDA has issued guidance for Sponsors conducting these studies. Please see Veristat's summary of this guidance here for additional information.
This guidance was updated on 27 March 2020 to include a list of Questions and Answers regarding the conduct of clinical studies during the COVID-19 pandemic
18 March 2020- FDA Focuses on Safety of Regulated Products While Scaling Back Domestic Inspections – FDA Statement
With the fast-rising number of COVID-19 cases around the world resulting into travel restrictions, FDA announced on March 10th that it is postponing inspections through end of April. FDA has said domestic travels will be limited to "mission critical only" and foreign inspections will be considered on a case by case basis. On March 18th, with the growing incidence of cases in US, FDA announced that all routine domestic inspections will be halted but the agency will use all available authorities to ensure safety and quality of products for protection of public health. For those awaiting pre-approval inspection, the delay and uncertainty of when the inspections will resume affects the timeline for the approval and may have many consequential impacts.
16 March 2020- Public Meetings; Posteponement, Cancellation, or Remote – Federal Register
The FDA Center for Drug Evaluation and Research (CDER) has announced that it would be cancelling, postponing, or virtually hosting upcoming meetings due to the COVID-19 pandemic as well as for all "non-essential" meetings through April. It has been Veristat's experience that FDA is converting formal meetings with Sponsors from face-to-face to teleconferences.
---
FDA UPDATES - For Sponsors with Products Intended to Prevent, Diagnose or Treat COVID-19

31 March 2020 – Coronavirus (COVID-19) Update: FDA Continues to Accelerate Development of Novel Therapies for COVID-19
The FDA has developed a new program to "expedite the development of potentially safe and effective life-saving treatments. The program, known as Coronavirus Treatment Acceleration Program (CTAP), is using every tool at the agency's disposal to bring new therapies to sick patients as quickly as possible, while at the same time supporting research to further evaluate whether these medical countermeasures are safe and effective for treating patients infected with this novel virus.".
30 March 2020 – Coronavirus (COVID-19) Update: FDA expedites review of diagnostic tests to combat COVID-19
Since the beginning of January, the FDA has worked with more than 230 test developers who have or are expected to submit requests for EUA; to date, 20 authorizations have been granted. FDA has also revised the EUA pathway to allow labs to begin testing prior to FDA review of their validation data. This policy change is an unprecedented action to expand access to testing. FDA has also allowed states to take responsibility for tests developed and used by laboratories in their states without FDA review.
28 March 2020 – FDA Issues Emergency Use Authorization for use of Chloroquine Phosphate and Hydroxychloroquine Sulfate for the Treatment of COVID-19
The FDA has issued an emergency use authorization for "emergency use of oral formulations of chloroquine phosphate and hydroxychloroquine sulfate for the treatment of 2019 coronavirus disease (COVID-19) when administered by a healthcare provider pursuant to a valid prescription of a licensed practitioner." The drug needs to be supplied from the Strategic National Stockpile (SNS).­­­ The authorization only allows for the treatment of adult and adolescent patients, weighing more than 50kg and hospitalized with COVID-19 for whom a clinical trial is not available or participation is infeasible.
FDA has also issued a fact sheet for patients and parents/caregivers regarding the EUA of chloroquine phosphate. The fact sheet states "chloroquine phosphate is experimental because we do not know if it works for COVID-19. It is not approved by FDA for the treatment of COVID-19, but emergency use has been authorized" for teens and adults as described above. FDA acknowledges that there is limited information known about the safety and effectiveness of using chloroquine phosphate for hospitalized patients with COVID-19.
Read Emergency Use Fact Sheet >
27 March 2020 – Summary of FDA & EMA Global Regulators Meeting on Data Requirements Supporting First-in-Human Clinical Trials with SARS-CoV-2 Vaccines
The 18 March 2020 teleconference of global regulators convened by the European Medicines Agency (EMA) and FDA discussed regulatory considerations related to preclinical data requirements to support proceeding to clinical trials for vaccines. One of the key topics addressed is the theoretical risk for COVID-19 vaccine-induced disease enhancement – which needs to be addressed prior to first-in-human (FIH) studies. The group jointly agreed that for all vaccine candidates, it is necessary to obtain data in animals and to characterize the immune response induced by the COVID-19 vaccine candidate. In addition, the regulators also agreed that it is not required to demonstrate the efficacy of the COVID-19 vaccine candidate in animal challenge models prior to clinical studies. Regarding the potential for vaccine-induced disease enhancement, participants generally agreed that some vaccine constructs may be permitted to proceed to FIH trials without first completing the animal studies necessary to assess the potential for enhanced disease, provided adequate risk mitigation strategies are put in place. For other vaccines, some animal studies may be required prior to advancing to FIH trials.
27 March 2020 – Letter to Sponsors, Applicants and Regulated Entities on COVID-19
On 27 March 2020, the Center for Biologics Evaluation and Research (CBER) issued a letter to Sponsors, Applicants and Regulated Entities to describe the steps taken to prioritize work that advances the nations' response during the national emergency. The document encourages Sponsors to make any submissions to the agency via the electronic submissions gateway, even though the document control center continues to process incoming documents. The document also outlines how to submit an inquiry for a single patient IND or request for an EUA. Additional information is provided to point Sponsors to the resources available, including any COVID-19 related guidance document.
19 March 2020 – Coronavirus (COVID-19) Update: FDA Continues to Facilitate Development of Treatments
FDA is continuing to engage with other government agencies, academic centers, and industry in response to the COVID-19 pandemic. "The FDA wants to assure the American public that the agency continues to work with partners across the U.S. government and regulated industry to expedite the development and availability of critical medical products to prevent and treat this novel virus, including repurposing existing therapies that may help treat patients with COVID-19." These efforts include examination of chloroquine, a drug approved for the treatment of malaria, lupus and rheumatoid arthritis. Chloroquine is not approved for the treatment of COVID-19, in fact there are no drugs currently approved for the treatment of the virus. Other investigations include a randomized controlled trial with Gilead's investigational antiviral drug remdesivir. In addition to the clinical study, FDA is making use of its expanded access program, granting about 250 patients access to this product.
16 March 2020 – Coronavirus (COVID-19) Update: FDA Provides More Regulatory Relief During Outbreak, Continues to Help Expedite Availability of Diagnostics
In addition to the current intense efforts to find potential treatments for COVID-19, FDA had granted emergency use authorization for several potential diagnostics. In light of the public health emergency, however, FDA has adjusted its stance for the use of new diagnostics. With this new guidance, state authorities can take responsibility for tests developed and used by laboratories in their states. These laboratories will not engage with FDA and do not need to pursue an Emergency Use Authorization (EUA). Commercial diagnostic kit manufacturers are permitted to begin distribution of new kits immediately once the test has been validated, provided the manufacturer provides instructions for use, posts the validation data on its website, and submits an EUA within 15 days of distributing the kit for specimen testing. Additional relaxation of the original guidance can be found described in the news announcement.
In Veristat's recent experience in assisting with the development of products to assist in the COVID-19 pandemic, the Division of Antivirals has been responsive to the critical needs at this time and has been expediting their feedback to us. However, as FDA Commissioner Hahn has stated in press conferences, the Division is not taking any shortcuts and is still requiring randomized controlled clinical trials for investigational agents related to COVID-19.
---
Additional News/Updates from FDA Regarding COVID-19:

30 March 2020 – Coronavirus (COVID-19) Update: FDA on Signing of the COVID-19 Emergency Relief Bill, Including Landmark Over-the-Counter Drug Reform and User Fee Legislation
27 March 2020 – Coronavirus (COVID-19) Update: FDA takes action to help increase U.S. supply of ventilators and respirators for protection of health care workers, patients
27 March 2020 – Guidance for Industry – Temporary Policy for Manufacture of Alcohol for Incorporation Into Alcohol-Based Hand Sanitizer Products During the Public Health Emergency (COVID-19)
22 March 2020 - Coronavirus (COVID-19) Update: FDA Continues to Facilitate Access to Crucial Medical Products, Including Ventilators
21 March 2020 - Coronavirus (COVID-19) Update: FDA Issues first Emergency Use Authorization for Point of Care Diagnostic
20 March 2020 - Coronavirus (COVID-19) Update: FDA Alerts Consumers About Unauthorized Fraudulent COVID-19 Test Kits
20 March 2020 - Coronavirus (COVID-19) Update: FDA allows expanded use of devices to monitor patients' vital signs remotely
20 March 2020 - Coronavirus (COVID-19) Update: FDA provides guidance on production of alcohol-based hand sanitizer to help boost supply, protect public health
19 March 2020 -DHS issues guidance on Essential Critical Infrastructure Workforce DURING COVID-19
19 March 2020 - FDA advises patients on use of non-steroidal anti-inflammatory drugs (NSAIDs) for COVID-19
19 March 2020 - Coronavirus (COVID-19) Update: Blood Donations
16 March 2020 - Policy for Diagnostic Tests for Coronavirus Disease-2019 during the Public Health Emergency
11 March 2020 - Surgical Mask and Gown Conservation Strategies - Letter to Healthcare Providers
09 March 2020 - Coronavirus Update: FDA and FTC Warn Seven Companies Selling Fraudulent Products that Claim to Treat or Prevent COVID-19
02 March 2020 - Coronavirus (COVID-19) Update: FDA and CDC take action to increase access to respirators, including N95s, for health care personnel
14 February 2020 - FDA's Actions in Response to 2019 Novel Coronavirus at Home and Abroad
---
Meet the Authors:
Mara Holinger, PhD, RAC
Vice President of Regulatory Affairs
Veristat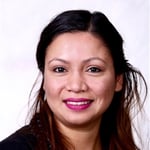 Karishma Dhungana
Senior Regulatory Associate
Veristat
---
More COVID-19 Resources: