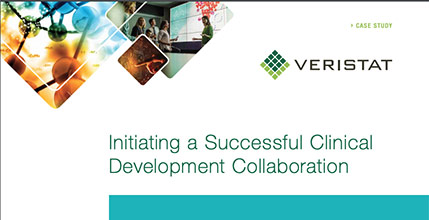 download
Case Study
Preparing a New Drug Application (IND)
Veristat has collaborated with biopharmaceutical firms on the preparation of over 50 INDs. Learn how we successfully helped a sponsor finalize their IND in under 6 ...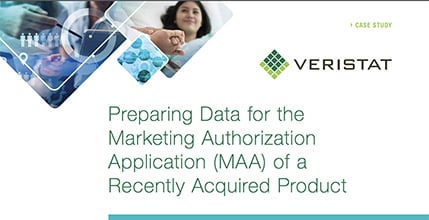 download
Case Study
Preparing Data for a Marketing Authorization Application (MAA)
Read the case study to learn how we helped a biotech prepare the MAA submission for a recently acquired product. Our creative approach included utilizing one DB for ...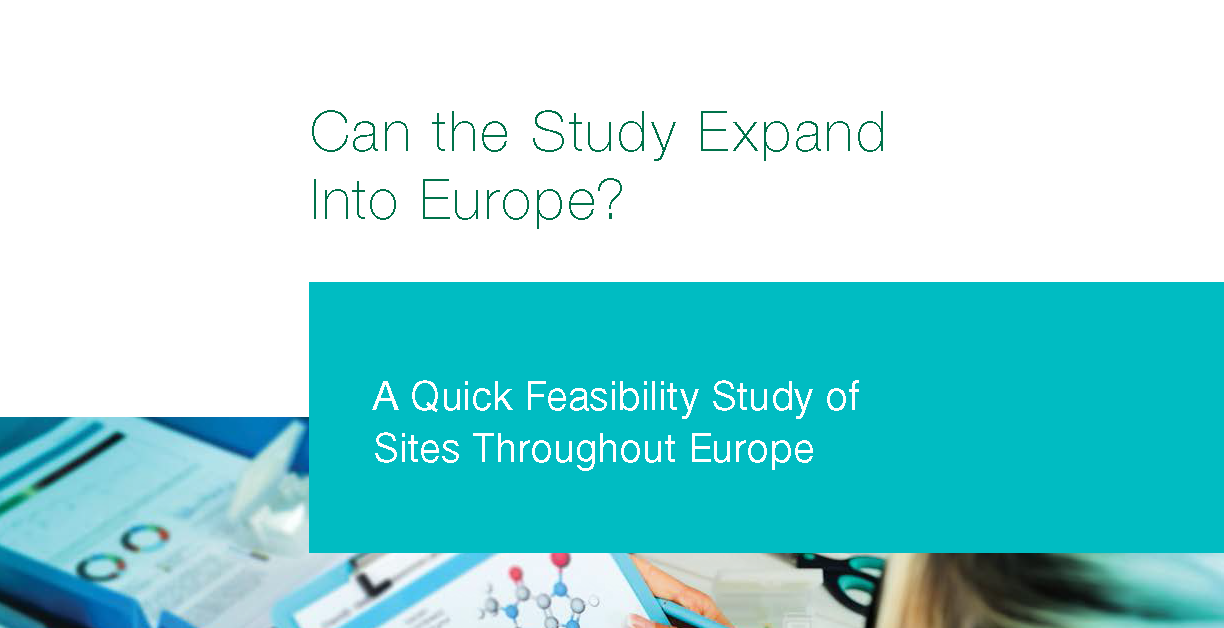 download
Case Study
Quick Feasibility Assessment to Expand Trial Into Europe
Veristat provides a feasibility assessment to a clinical stage biotechnology firm who wants to know whether it is feasible to expand their current US study into ...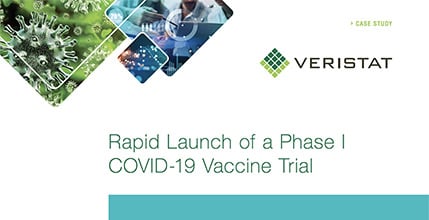 download
Case Study
Rapid Launch of a Phase I COVID-19 Vaccine Trial
Learn how the Veristat team quickly mobilized to help a sponsor get their clinical trial databased designed and launched in two weeks in order to achieve ...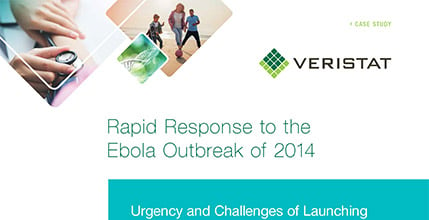 download
Case Study
Rapid Response to Ebola Outbreak
When the WHO declared the Ebola Outbreak of 2014 in Africa a Global Health Emergency, Veristat was contacted to quickly set up clinical trial sites. Learn how we ...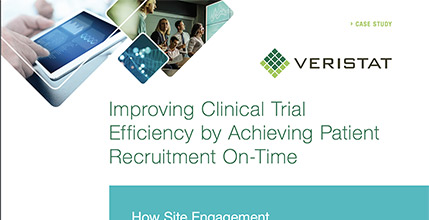 download
Case Study
Rescue Patient Recruitment for Lagging Trial
Patient recruitment delays are common challenges in clinical trials that can lead to costly delays. In fact, nearly 80 percent of patient recruitment timelines in ...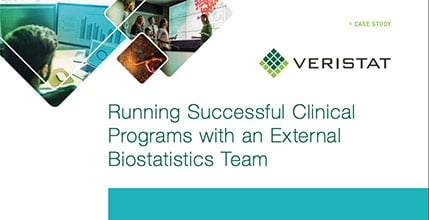 download
Case Study
Running Successful Clinical Programs with an External Biostatistics Team
A biopharmaceutical firm specializing in rare and ultra-rare disease research started working with Veristat over 7 years ago.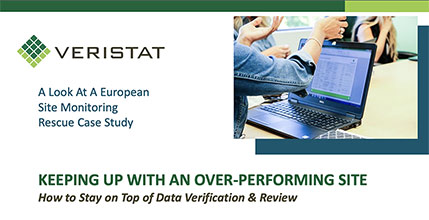 download
Case Study
Site Monitoring Success With Teamwork
Imagine you are getting ready to launch the third drug cohort of your early phase clinical trial for a pancreatic cancer vaccine study and your in-house lead CRA ...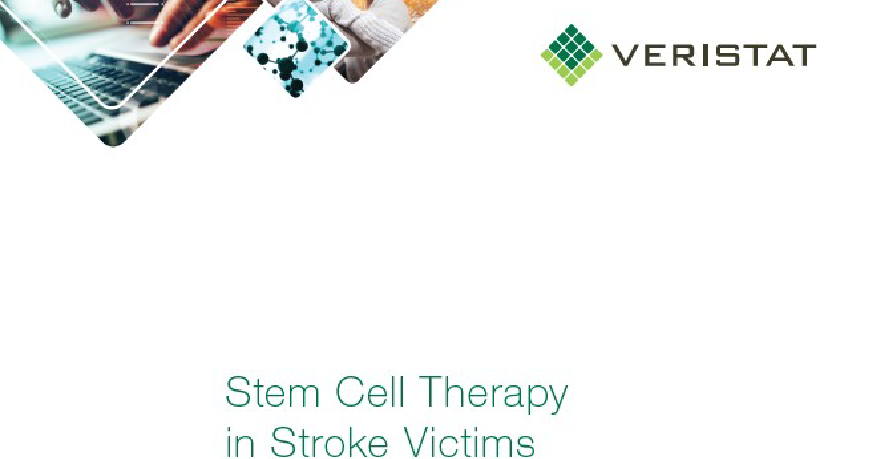 download
Case Study
Stem Cell Therapy for Stroke Patients
A client engaged the Veristat team in a Phase II study of intracerebral stem cell injection in patients following an ischemic stroke. The goal was to look at limb ...