As mentioned in part one of this blog, while the development of cell and gene therapy (C&GT) products has accelerated in recent years, even the best therapeutic may not reach patients who need it if study design and execution are not done correctly. It is important to put patient safety first, start communication with regulatory agencies early, and utilize an experienced team.
Creativity and flexibility are paramount when designing and running programs for C&GT products. Here are more of our key takeaways that may help.
Be prepared to re-think your plan
Early and long-term planning is central to pharmaceutical development. Sometimes overlooked, however, is the importance of remaining flexible and periodically re-evaluating the Gantt chart. The C&GT landscape changes quickly: competitor news, roadblocks in assay development, updates to regional regulations and guidance, or serendipitous clinical findings can and should spur a reassessment of the program's strategy and objectives. Engaging a third party to conduct a gap assessment or review the road map can help limit the bias that sunk costs (intellectual and financial) can create.
Expect complexity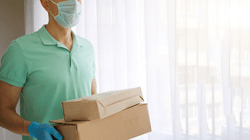 Development of C&GT products is complex. Everyone who pursues this product class understands that basic fact. Nevertheless, that complexity can manifest in ways that are both surprising and frustrating. As an example, in one program, required long-term follow-up data from three clinical trials were originally planned to be collected into a single database, but mid-study design updates resulted in a need to split the database; first into 2, and ultimately into 3, one dedicated to each trial. Autologous cell therapy products can have unpredictably variable manufacturing timelines and relatively short stability intervals, introducing complexity into the scheduling process for both the CRO and Investigators. Regulatory complexity is a factor as well. Even within the EU, C&GT products are regulated differently from nation to nation, creating challenges for manufacturing, distribution, and study recruitment.
Explore central site models and other innovative trial designs
Recruitment for C&GT trials, often targeting rare diseases or restricted population subsets can be a significant challenge. In addition, some C&GT products require specialized facilities for patient screening, cell harvest, or treatment administration, placing significant stress on traditional distributed site network models. Centralized site clinical trial models, where critical processes such as treatment are done at a central site with remote/local follow-up, can help address both issues, reduce costs, and reduce the burden of study participation for the patient. Exploring this and other innovative trial design options can significantly improve the efficiency of clinical development.
Cell and gene therapy products are poised to deliver major advancements in human health. Strategic incorporation of the lessons learned from the pioneers in the field will continue to accelerate their development.
For an example of how the engagement of an integrated CRO team helped to successfully usher a program through the entire clinical development life cycle, from Phase 1 through to BLA submission, read our case study, and contact Veristat for a thoughtful assessment of your C&GT program.
Learn More